Posted: November 20th, 2019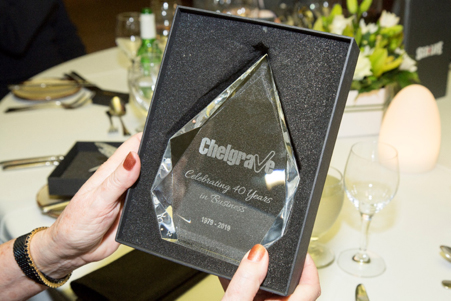 2019 marks the 40th anniversary of Chelgrave being in business. Founded in 1979, Chelgrave is proud to be one of the longest established labour hire companies in Australia.
Chelgrave staff were invited to the Sea Life Melbourne Aquarium to celebrate this incredible milestone. A commemorative crystal trophy was gifted to the Managing Director during the event.
Chelgrave would like to take this opportunity to thank all our staff and employees for their efforts and dedication which makes 40 years in business possible.
As a family run and operated business, Chelgrave prides itself on developing close relationships with clients and employees alike. We are committed to uphold our expertise and dedication in providing individually tailored solutions to our clients for years to come.