Posted: February 28th, 2020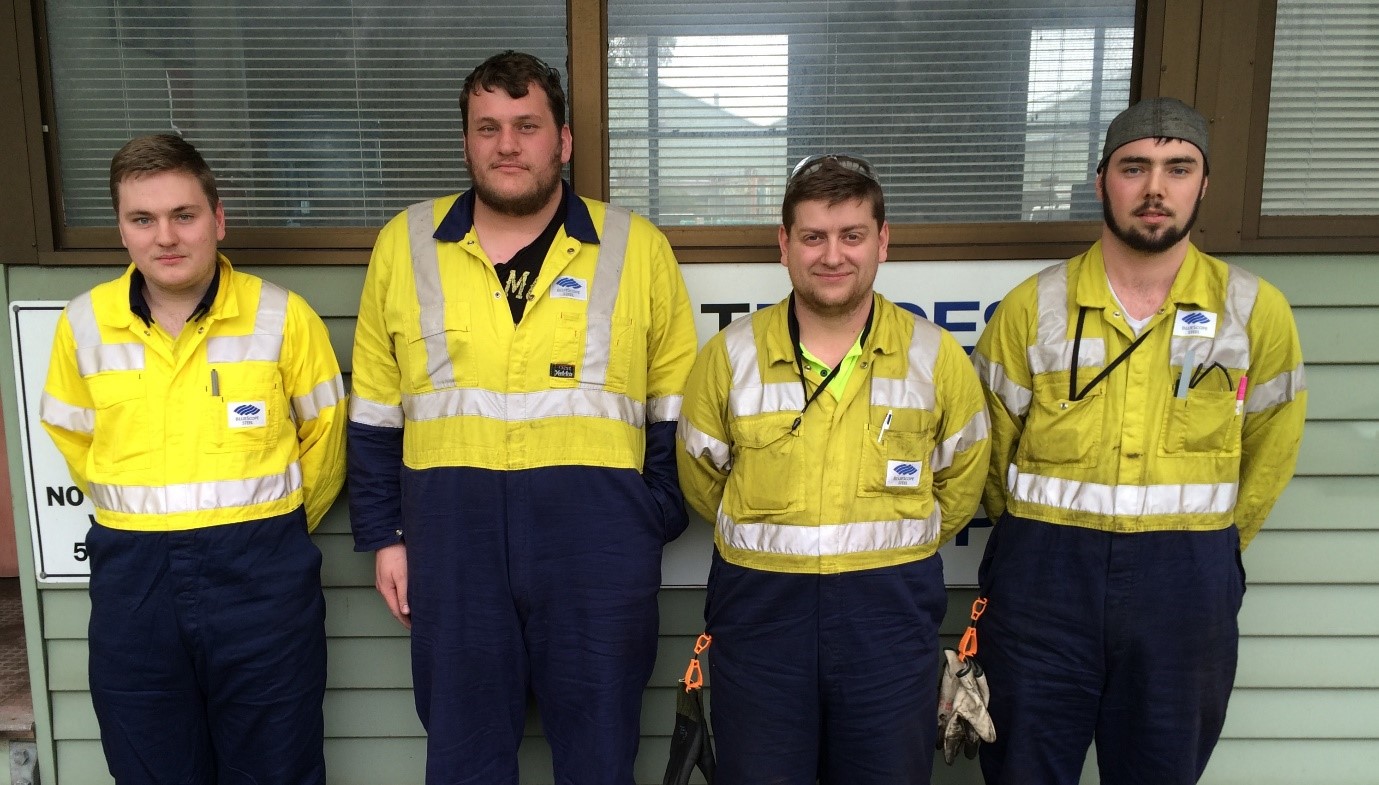 After 4 years based at one of our major client's sites in Hastings Victoria, the Chelgrave 2016 group of apprentices have completed their apprenticeships!
Dirk and Ryan will be taking up positions with our client, as tradespeople in their respective trades. Matthew will remain with Chelgrave on a fixed term contract with our client and Lachlan will be moving on to a bright future outside of the Chelgrave family.
Congratulations to all on a successful apprenticeship and good luck in their future endeavours.
2016 Apprentices in photo:
Lachlan Watt (Elect), Matthew Radivo (Mech), Ryan McMahon (Elect), Dirk Harvey (Mech).